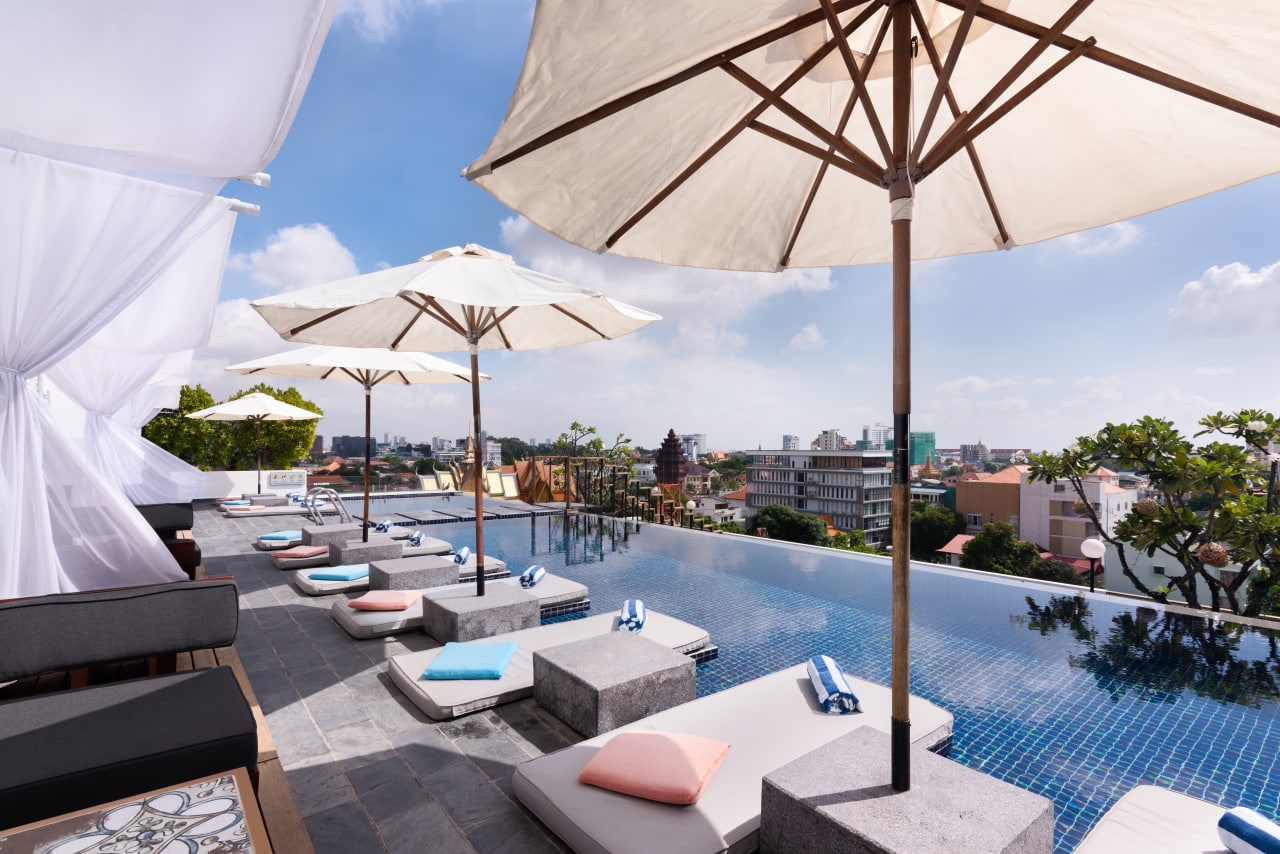 Swimming Pool
Patio swimming pool size (16.50m * 4.50m) on the Roof Top (8th Floor) with Independence Monument View that this one seems like you stay at the heart of the Phnom Penh City and also blue green natural slate swimming pool. The hotel's lush garden setting includes tropical trees such as Frangipanis, Orange Jasmine, Ficus Round, Ground Morning Glor, Lantana, Gardenia, Euginea Oleana......! Enjoy your romantic swimming and impressing with wine, cocktail and snack with fresh air.
Internet Cafe
We are passionate about all things Tea & coffee. It's this passion that drives us to source some of the best coffee available and consistently roast them to perfection; we have a modern machine with master chef to create the best quality coffee.
Internet Café is operation hours from 6:30am until 23:00 and we have 3 computers available for the guests using free of charge and we also provide free Wi-Fi at whole area.
- A 24-hour front desk
- Daily housekeeping included in the room rate